Keybot aims to give people more time by combining smart processes and technology. They sell a smart lock to leasing agents, property managers, and owners. Their lock automates entry, provides additional security, and speeds up the way in which people are able to manage properties. We sought to provide them with a brand that would humanize their smart lock and make it fun to talk about their unique process. Additionally, they wanted a small website to convey their company values and value proposition to their customer.
Every project comes with its own challenges, some challenges harder than others. Creating a brand that provides emotion to an automation tool is a difficult task. We wanted to give keybot a brand that had personality. Most automated lock companies are branded in a way that feels metallic, cold, or technological. We had the unique challenge of creating a brand that set it self apart from that.
For the web component, we had a short turnaround time. With new businesses, start-ups, and growing businesses they often have a huge need to pull marketing efforts together quickly. For this project we had almost 2 weeks to put together their small marketing website.
Branding
The logo we produced for them was emotive, with the possibility to change emotion depending on the context. Adding a light, fun, and, if we say so, happy air to the way they connect with their users. It's clear from the design that what they do is sell an tool for security and entry onto properties.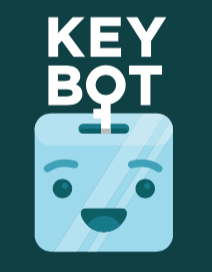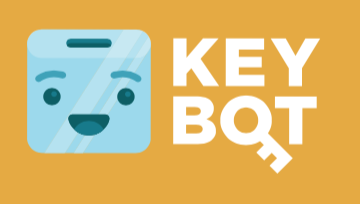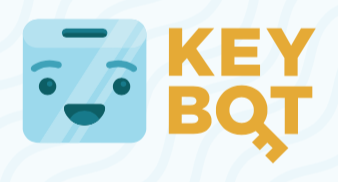 Website
What we produced for Keybot is a website designed to communicate the values of their company as well as the benefits of their product. The marketing is laid out in a way that effectively communicates the value their smart lock provides and provides users with a clear path to contact Key Bot for more information.
Their website loads quickly, provides clear and concise value statements. Keybot's brand is fun and engaging and provides them the opportunity to greatly differentiate themselves from the competition in the minds of their customer. We look forward to see how Keybot continues to lock down their market and continue to grow revenue!